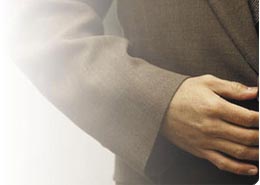 At Doric we put great value on reliability, hard work, honesty, and intergrity. Those are the virtues by which we do business, and we only hire the best to uphold those virtues. With an emphasis on customer service and expertise in the real estate market, we are demonstrating what the key to success truly is for everyone that is involved.

Experience what it feels like to get the personal attention a small company can provide, coupled with the resources only a large corporation can make available. Since our incorporation in September of 2007, our client retention rate has been close to 95% amongst Landlords, Sellers, Buyers and Tenants. Once our clients experience what it means to do business with Doric, they have very little reasons left to go anywhere else afterwards.

Doric Realty Associates and Doric Property Management employees are chosen from a very large pool of applicants, with only a few selected. You will find that all it takes for most brokerages to hire a Real Estate Agent is for that agent to possess a real estate license. For the sake of our reputation, we handle it in an entirely different fashion. Only about 10% of all applicants are given an opportunity to join our team. The majority of them hold collegiate degrees and are highly experienced in the real estate industry sector in which they work, with the majority of them also holding designations in specific fields of real estate. Additionally, management consistently encourages employees to pursue further expertise through educational courses and seminars.

The founder of Doric Corporation and principal broker of Doric Realty, Denis Doric, has been at the forefront of all business activities, and still to date stays involved hands-on in all aspects of company business. He is very involved in local associations in the areas that we serve, sits on the board of governors with several corporations, is on the Board of Directors for the Florida Association of Realtors, and serves on multiple committees that promote ethics and accountability in the Real Estate industry. Perhaps the single most important contribution he has made to all employees at Doric is to emphasize the importance of words, and abiding by them. If it is said, you can be certain beyond any doubt that it is true and that we will stand behind it. As his saying goes, "A person of words and not of deeds is like a garden full of weeds."